Geometric and floral prints can definitely give a punch to an outfit, and are forces to be reckoned with, if used correctly. It should be made clear up front that runway collections are exaggerations of upcoming trends and bigger than that, they are forms of art. However, bits and pieces from different collections can be translated into outfits for everyday lifestyles. Examples of this are extracting silhouettes, patterns, proportions, and color palettes to create one stunning statement.
One easy rule is true for all geometric prints and florals is that one piece of either go perfect with neutral colors (i.e. beige, taupe, black, white). Just keep in mind the other factors (silhouette, proportion, etc).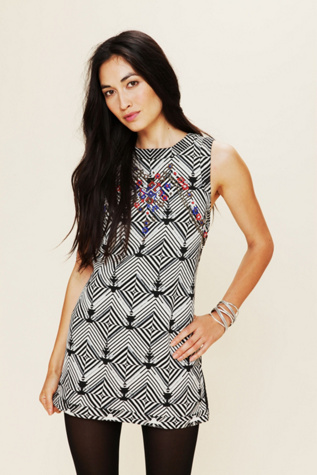 FP New Romantics Geometric Embellished Tunic, $168, Free People.
Otis & Maclain Mid Calf Skirt, $92, Planet Blue.
Glee Dress by Gentle Fawn, $64, Threadsence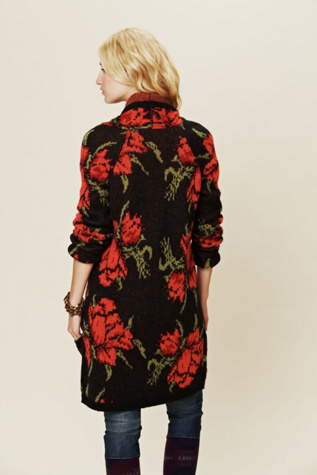 Flower Power Cardigan, $168, Free People.
Tomio Dress by BB Dakota, $58, Threadsence.
Long Casablanca Kimono, $199, Spell & the Gypsy.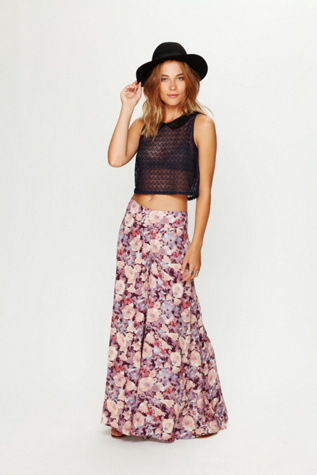 Floral Drapey Wideleg Pants, $89.95 *SALE!*, Free People.